Air Aromatization and Disinfection
professional systems
Creating elite spaces, we work not only on the emotional level, but also on the sensory level, by awakening sensations.
Smells affect our sensations in ways that elude vision and sound. Smells evoke  associative memories or imagination that forms new impressions.
The olfactory memory captures in the mind odors that cannot be changed. This odors  connect us with people, objects, places that will never be lost in our memory.
Diffusers for air purification and aromatization
Providing the design of indoor air, we consider it in two main functions:
air purification
air aromatization
Both functions are performed with professional diffusers, which allow to create scenarios of air purification and fragrancing, by scheduling and regulating the desired timings for the scent diffusion and preferred intensity of the perfume. Scenarios can be scheduled for automatic mode or can be managed in real time from your smart phone / tablet / laptop.
Range of diffusers are represented by three lines: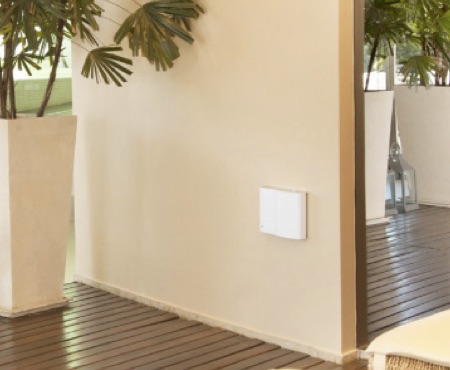 Compact diffusers in different range of finishes and designs.
Diffusion capacity: up to 50 m3.
Dimensions: cm 30,5×6,5xH20,5, kg 1,5.
Scenting technology: micro-nebulizing.
Purification technology: ozone emission.
These compact diffusers are particularly adviced to use for clothes and wardrobes disinfection: 2 minutes of ozone emission ensures the fast breaking down of the bacterial and viral load, and at the same time it leaves the clothes disinfected and safe at every change.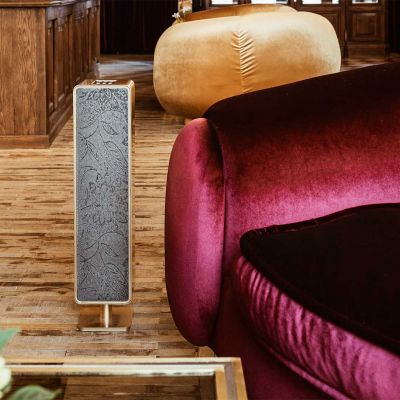 Mobile decorative diffusers in a different range of finishes and designs.
Diffusion capacity: up to 300 m3.
Dimensions: cm 25x25xH73, kg 12.
Scenting technology: micro-nebulizing.
Purification technology: hydrogen peroxide and silver ions emission.
For disinfection purposes, can be used in public areas with special hygienic requirements as medical and food environments.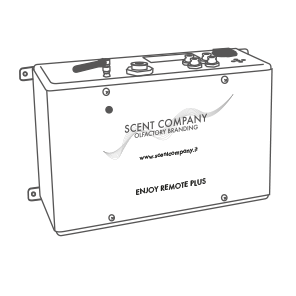 Diffusers connected to HVAC systems.
Diffusion capacity: up to 1800 m3.
Dimensions: cm 34x12xH21, kg 4.
Scenting technology: micro-nebulizing.
Purification technology: hydrogen peroxide and silver ions emission.
This model allows to use several scents at the same time, creating differentiated aroma scenarios, such as daytime / nightime fragrances.
Extremely silent.
Air Purification
Sanitation systems are presented with two technologies:
ozone based sanitation
hydrogen peroxide and silver ions disinfection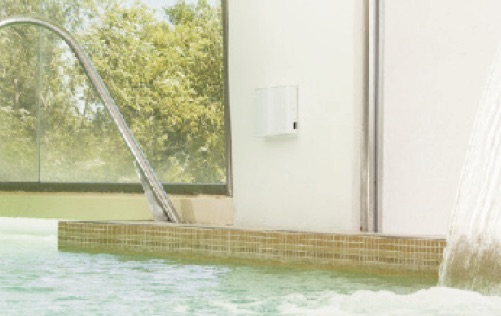 A

synergic performance of silver ionisation with the hydrogen peroxide vaporisation

contents results in the wide-spectrum destruction of microorganisms. Disinfectant vaporisation with hydrogen peroxide contents is a common process for the sterilization of surgical instruments. The same vaporization system is used for environmental air disinfection. 
Silver ions are particularly active in penetrating the bacterial cell. Silver ions link with the cell DNA, proteins and enzymes and, thus, determine cell destruction. Due to its very short-lived reaction, the Silver Clean solution doesn't generate organic volatile particles. 
The active substances in the disinfectant solution rapidly dissolves in water and oxygen, ensuring the total absence of any toxic waste. No allergenic components are used in products.
Microbiological testing proves that these diffusers are effectively capable to destroy bacterial and fungal contamination in the air and on surfaces in just 1 hour after treatment. In 3 hours after treatment, a 99% reduction on the initial values is recorded.
The power of ozone to sanitize air, water and surfaces is due to its ability to break down the cell membranes underlying the vital integrity of bacterial cells. It acts against fungi, microbes, viruses, pathogenic agents, salmonella, dust mites, shield bugs, insects, fleas, ticks and lice by completely breaking down into oxygen within 30-60 minutes after the air treatment.
Being a highly unstable molecule, ozone has a high oxidizing power and it is able to break down non-biodegradable complex organic compounds. As it completely breaks down into oxygen, it does not require any elimination treatment.
Air Aromatization
After the technological selection of the most suitable diffuser, comes the time to indulge yourself in signature fragrances. We introduce a cult fragrance laboratory in Florence.
We offer a collection of 60 niche interior fragrances, samples of which are represented within our Global Partner Network. We invite you to try our collection in your interior.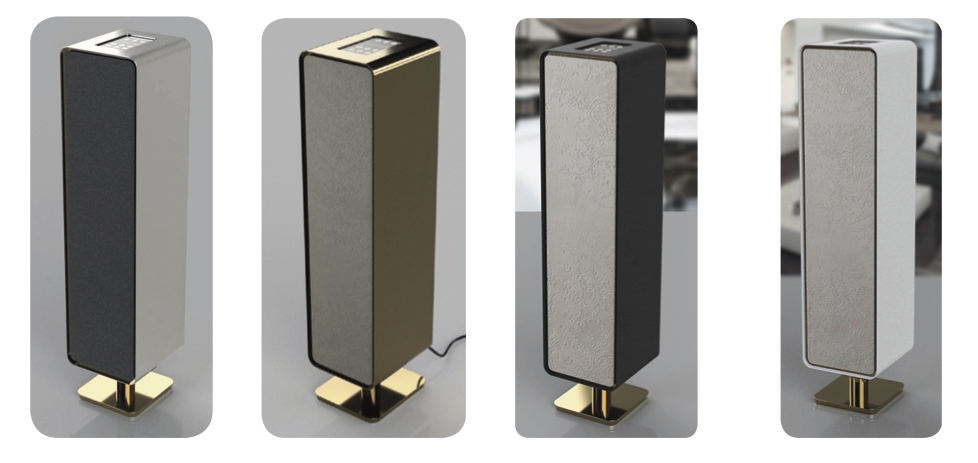 Refined appreciators of the fragrance craft, we welcome for a mystical ritual of designing a personal signature perfume.
Perfume, that is not only about a unique fragrance, but, mainly, about creating a history with it for you, your interior, your brand.
The creative process of the bespoke perfume begins with the subconscious sensation from the first samples of precious aroma essences. Followed by exclusive formula of the fragrance, it turns into a loop aroma which ultimately best reflects the individuality of  your personality.
Due to current COVID restrictions, this service is offered through online video conference with the perfume maker from the Florence Laboratory. Samples of fragrances will be delivered to you in advance from our Global Partner Network in your area.
Aromatization of Events
Fragrance is a powerful communication tool that allows to reach the soul without using words. Aromatization of the event is the final point in the development of emotional experience. Due to the power of the fragrance, the event will acquire a sensual shade.
We will assist you in fragrance selection, whether among collection of niche perfumes or creating a bespoke aroma.
Analyzing the location of the event, we will suggest the most appropriate diffusers, that can be rented through our Global Partner Network in your area with "turn-key" service from installation to dismantling of aroma systems.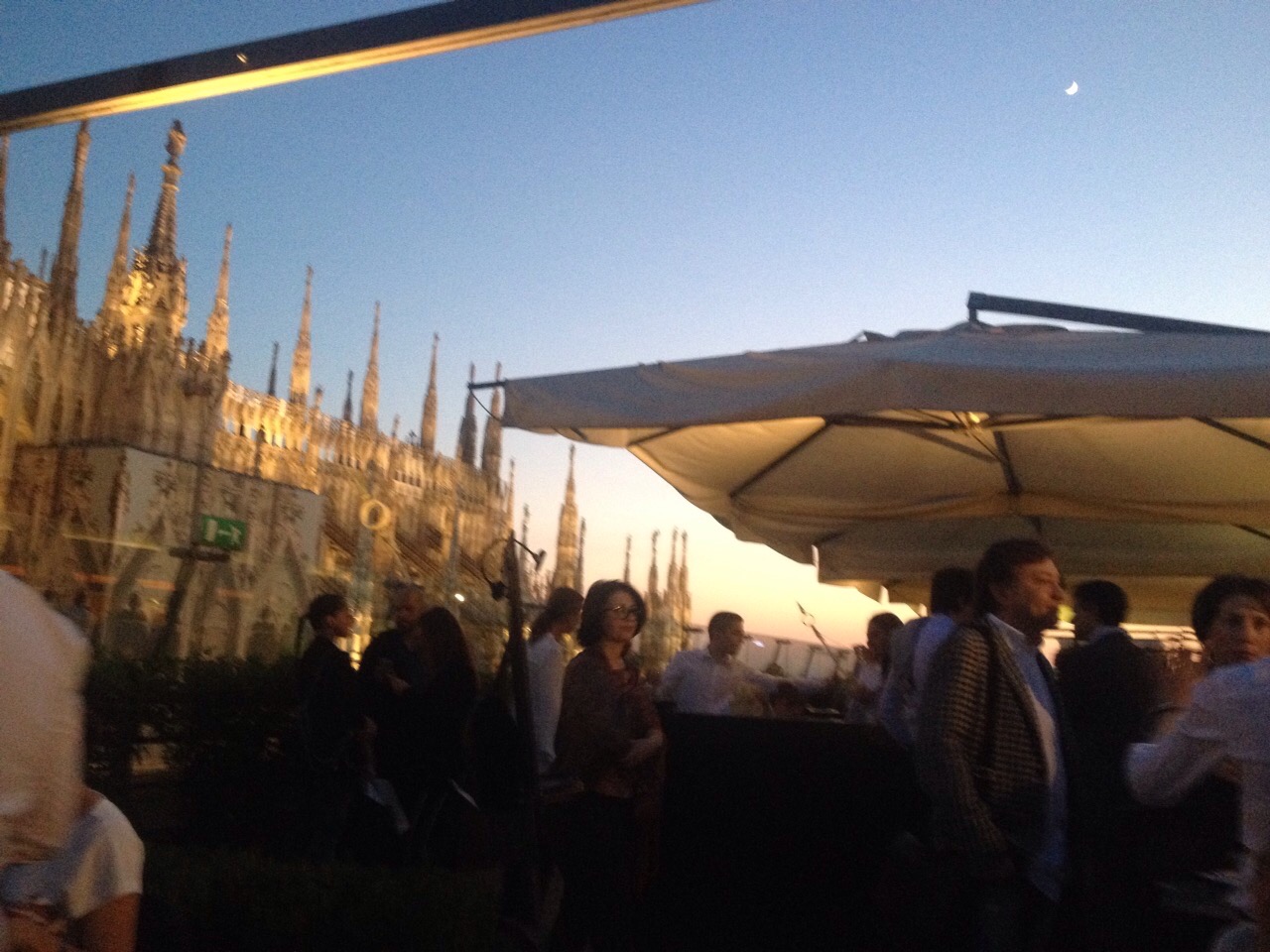 Our ambient perfumes are hypoallergenic, provided with a safety certificate, registered in the Italian Ministry of Health and are in compliance with VOC and IFRA standards.