Outdoor furniture is a special philosophy of the atmosphere of relaxation and comfort.
A repose fills us with the energy of life, inspiration and happy emotions.
Our garden collection is designed as the continuation of overall sophisticated picture of the interior.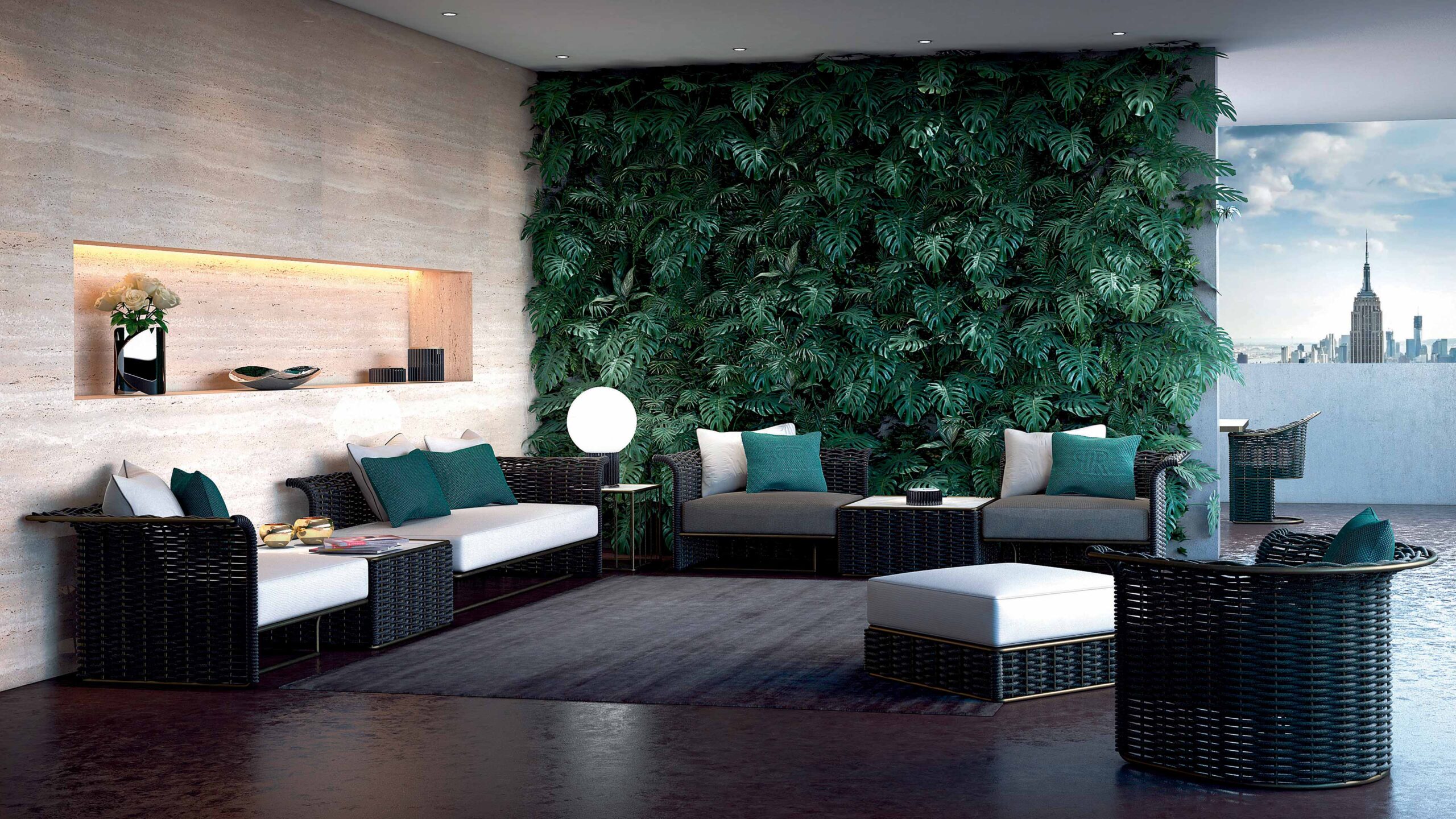 Outdoor modular collection has been designed with wooven synthetic fibers and structure in powder coated metal. The weaves in warm and engraved tones are lightened by small gaps that creates among them a play of light, shadow and air. Strict and rigid in the line while extremely soft in the seat.
Tool tube 20/22 mm diameter for the perimeter of the articles. The same is subjected to sandblasting and galvanizing treatment and then painted with bronze-colored powder.
Thermal insulation, lightness, anallergicity and water repellency are the main characteristics of the completely natural cushions.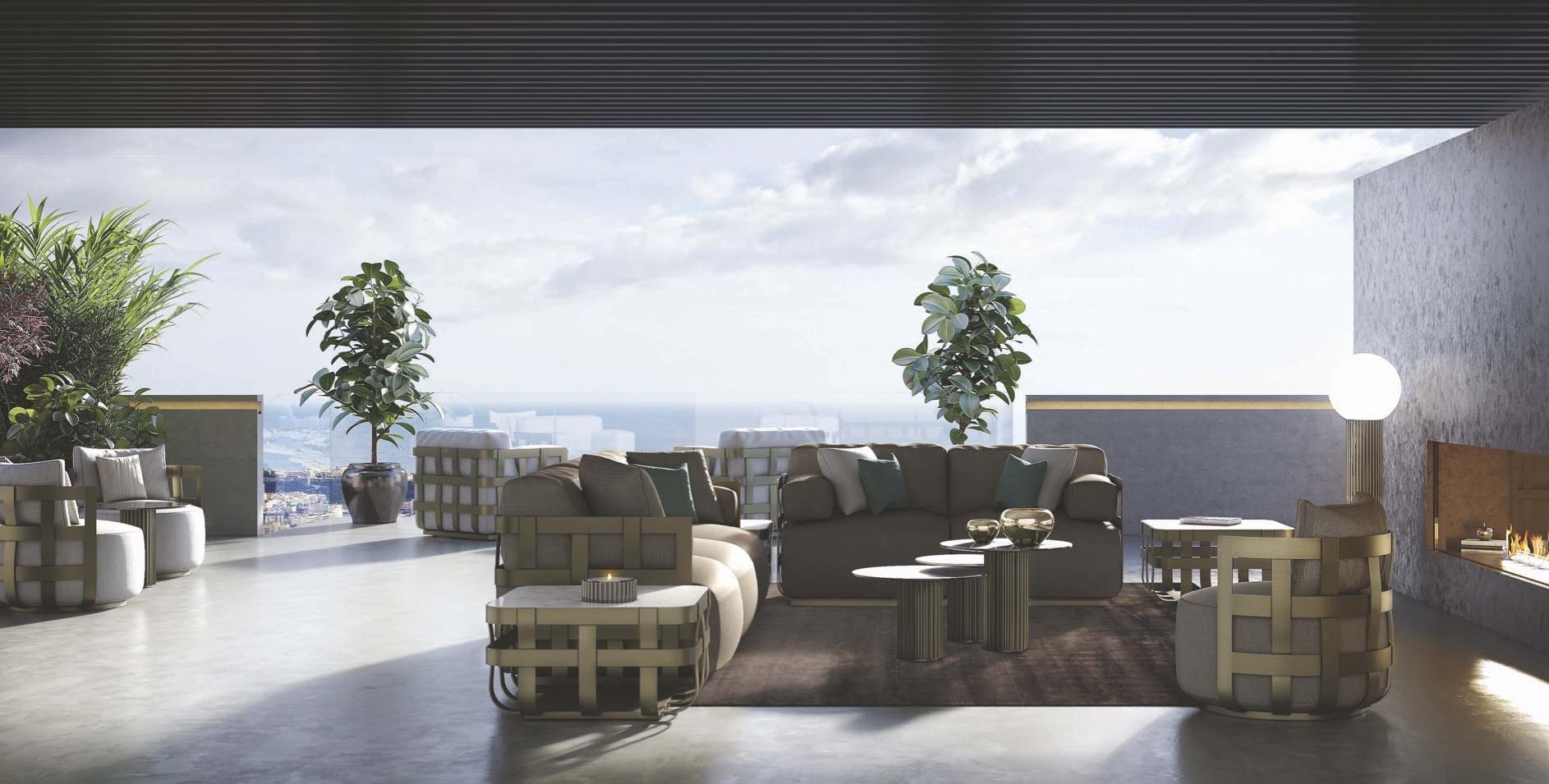 Collection comes from the research of a design that combines cozy comfort and elegant decor of outdoor locations. The  gesture of the embrace and the comfort is told by the intertwining of the shell, in finely worked metal.
All fabrics are versatile both indoors and outdoors. Fabrics made of 100% acrylic fibers dyed in solution to ensure a stable pigmentation to UV rays and are finished with a protective anti-stain treatment. Fascinating, easy to wash and durable.
High quality colors during the manufacturing process. Insured durability, designed to resist fungus and mold and are guaranteed against fading and deterioration. The final treatment applied on all fabrics is water-repellent and prevents the rooting of dirt, making that easy to clean.
Extremely simple maintenance.
To improve the durability of the products it would be useful to adopt simple measures such as the use of a special Rain Cover made of waterproof fabric. Made with a special 100% polyester fabric also used in the naval field, the Rain Cover is equipped with a drawstring that allows to lock it at the base of the lists to be covered, to prevent the wind from lifting it up.